Education.
Education.
Education.
Transformational technology.
Designed for schools.
Bring OLC on to your team and we guarantee to help you save money at the same time as delivering a higher standard of IT.
We believe in technology that improves learning. 
Technology that just works, all of the time.
A track record
of success
OLC started life by migrating all 36 schools in the Greenwood Academies Trust – on time and within budget – enabling over £1.5m in savings over the past five years. 
Since then, we've secured contracts with over 20 multi-academy trusts, providing technical services and training support. And today, we deliver a full cloud-powered solution to over 32,500 users in the 3-19 education space.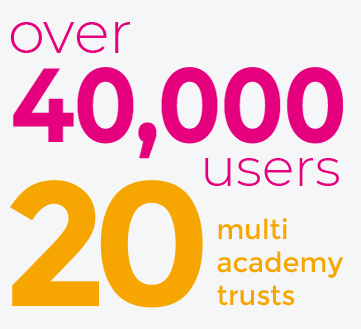 Working in partnership with you
Working with a proactive and collaborative mindset, we'll meet and train your staff on multiple occasions, building change management into the programme plan. 
Above all, we believe that strong, enduring relationships with your teaching staff, SLTs, Trust Executive and Trustees are critical to the success of any major EdTech project. And that's exactly what we work to deliver.
Stephen Sanderson Managing Director
As well as being responsible for the day-to-day provision of digital and business support to all customers, Stephen has led the establishment of a digital strategy for over 21,000 users, developing and implementing a safe and secure cloud platform.
He continues to build on the key aims of this strategy to support systems, skills, and opportunities to successfully deliver its pedagogic goals.
An education and IT professional, Stephen has previously held senior roles in education, including Education Advisor in two local authorities, and has 20 years' experience as a director delivering IT consultancy and managed service contracts for hundreds of thousands of users.
Daniel Smart Technical Director
Daniel has 11 years' experience of leading technical IT delivery in education. He has oversight of cloud deployment across 50+ sites covering over 30,000 users. He has led the technical migration of over 40 sites and relocated data centres to the cloud.
Daniel and his team are highly trained technical engineers and solutions architects, proficient in Microsoft technologies, ITIL service management processes and cybersecurity. The work that Daniel led secured Our Learning Cloud's status as a Microsoft Cloud Solutions Provider.
Michelle Cross Senior Operations Manager
With over 20 years' experience in a variety of accounting, management and commercial operations roles, Michelle provides essential HR, finance and commercial support to the OLC management, service delivery and operations teams.
Michelle has worked within local government, higher education, retail and the social care industry, supporting turnovers ranging from £100k to £175m and staff teams of 2 to 1000. Her breadth of knowledge and experience fuels her passion for continuous improvement, problem solving and stakeholder engagement.
Natasha Epton Training Director
Natasha was a primary school teacher for 13 years, held various subject leader roles and was a member of the SLT for 5 years. She has always had a passion for helping to develop children's life skills, especially those that will enable them to thrive in a modern world.
Since joining OLC she has trained over 20,000 people on the use of Office 365 applications. She holds the Microsoft Certified Educator accreditation, is a qualified MIE Fellow and was Microsoft Trainer of the Year last year. She is also a Minecraft Certified Trainer.
Natasha works with school SLTs on the Education Transformation Framework and has worked with four schools to achieve Microsoft Showcase Status, while a further four have been admitted onto the Incubator pathway.
Delali Adzaglo Programme Director
Delali has extensive and varied experience in delivering complex IT projects. He is responsible for ensuring that all programs run by OLC are delivered to the highest standards, within approved budgets, and meet the overall IT strategy for each customer.
His experience includes 5 years in the military with the Royal Logistics Corp and technical support and service delivery for Multi Academy Trusts. Whilst at OLC he project managed the cloud migration of over 21,000 users and managed the migration of a leading private school during the height of the Coronavirus pandemic.
Delali's certifications include MIE, Project Management Professional (PMP), and PRINCE 2. He is ITIL, Microsoft Server Technologies and CCNA certified.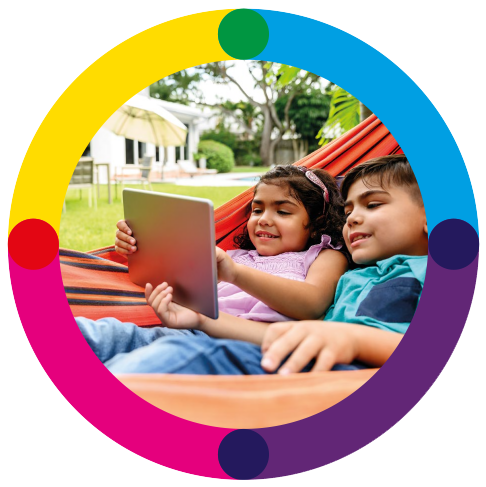 Our Learning Cloud is on an exciting journey.  And we're always on the lookout for good people in all disciplines.  So if you're an educator, trainer, technologist or business specialist – and have a passion for how technology can transform learning and enhance outcomes – why not join us?
Submit your CV below: